Come to The Center and be yourself!
(Chemical Engineering Howard University)
Dance Faculty
Miss Aubrey Luttrell has been teaching, coaching, and choreographing since she was just 15. Since then, she has devoted each day to sharing her talent with the underprivileged kids in her community. Miss Aubrey's dancing took its shape under master instructors like Leslie Anderson-Braswell (ballet), Terence Greene (modern), Crystal Frazier (hip hop), and Assane Kante (African). She has danced on stages across the East Coast and has been recognized for her performance quality on many occasions. As a chemical engineering student of the prestigious Howard University, Miss Aubrey had the opportunity to choreograph winning routines for competitions and pageants. She also performed alongside notable singers like the late, great Natalie Cole before she graduated. Aubrey's unique background allows her to combine science and dance to build a very systematic approach to teaching her students to move their bodies. She applies this methodology to her Hip Hop classes at The Centre for Theater Arts.
(B.A. Point Park University)
Dance Faculty
Jessica Marino is a professional dancer, educator, choreographer, and arts advocate born in Lehigh Valley, PA. She is a collaborator with Staycee Pearl Dance Project and SHANA SIMMONS DANCE and founding company member of Continuum Dance Theater.  Jessica has a diverse arts administration background as partner to Linda Reznik of River City Artists Management and Development Director of Lehigh Valley Dance Exchange. She is thrilled to be on the teaching staff at University of Pittsburgh and a CTA faculty member, with musical choreography credits including CTA's Zombie Prom, Music Man, Singing in the Rain, PIPPIN, and Camp Rock.
(B.F.A., Masters in Curriculum and Instruction, Point Park University)
Executive Director
Billy received his BFA in Theater Arts in 1993 and later returned for his Masters in Curriculum and Instruction in 2008, both from Point Park University. Billy has taught Acting and Musical Theater for The Performing Arts faculties of The Pittsburgh High School for the Creative and Performing Arts (CAPA), The Pennsylvania Governors School for the Arts and the CMU pre-college program. He is also an active member of the Arts Education Collaborative (AEC) and is the Executive Director of the Center for Theater Arts.
As an Actor Billy has appeared on Broadway, off-Broadway, in films, television and in regional theatres throughout the country including:
The movie musical "CHICAGO" (Miramax). The 75th Annual Academy Awards (ABC) and The 25th Anniversary of the Kennedy Center Honors (CBS) with over 1000 performances on the Broadway stage to his credit, Billy has been featured in the "Original Casts" of three Broadway Musicals. Side Show, Footloose and – Minnelli on Minnelli:  Live at the Palace Theatre.
Locally he has performed with the Pittsburgh CLO, Pittsburgh Public Theatre, The City Theater, The Pittsburgh Playhouse and Front Porch Theatricals.
(B.A. Point Park University)
Dance Faculty
Alivia received her B.A. in Dance from Point Park University. She is an instructor, director and choreographer for the CTA. In addition, Alivia has been a dance instructor for Carnegie Mellon University, Ballet Academy of Pittsburgh and Regional Dance America. She has choreographed for Stage 62, South Park Theatre, Keystone Oaks and Baldwin High School. Alivia has performed throughout the Pittsburgh area for the Civic Light Opera, Pittsburgh Musical Theater, Pittsburgh Playhouse and West Virginia Public Theater. This summer, Alivia had the amazing opportunity to choreograph Spitfire Grille and Floyd Collins for Front Porch Theatricals.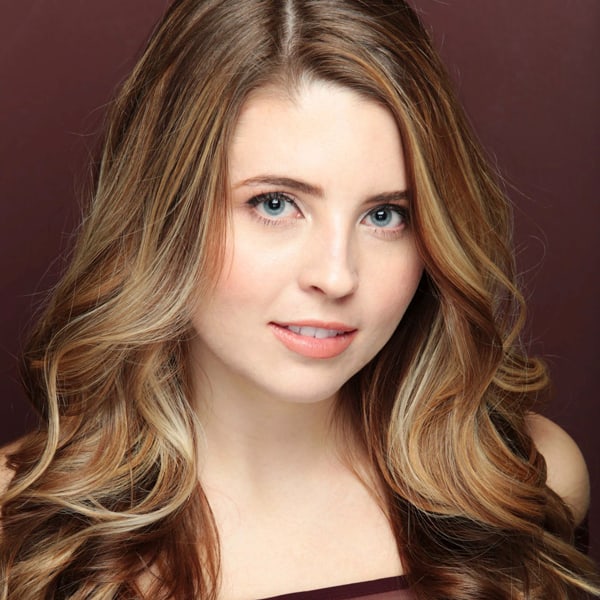 (B.A. Point Park University)
Musical Theatre and Dance Faculty
is thrilled to be a new part of The Center for Theater Arts family! Originally from Fredericksburg, Virginia, she traveled to Pittsburgh to complete her Bachelors of Fine Arts in Musical Theatre (2019) at Point Park University. You may have seen her on stage at the Pittsburgh Playhouse: Kiss Me Kate, 42nd Street, and the new Pittsburgh Playhouse's Opening Gala. She has also taken stage in a variety of productions across the east coast, including: Hairspray, Legally Blonde, Footloose, South Pacific, Hello, Dolly!, A Chorus Line, and Anything Goes to name a few of her favorites. Adelyne is overjoyed at the opportunity to share her passion and love for performing arts with young, aspiring students.
(BHA Carnegie Mellon University – Drama, Music and Creative Writing, MAPW Masters in Professional Writing Carnegie Mellon University)
Vocal and Musical Theater
Lisa Marinacci recently returned home to Pittsburgh after performing, writing and producing in NYC, Las Vegas and Los Angeles. She began working professionally at age 5 in role of Gretel in the Pittsburgh Civic Light Opera's production of The Sound Of Music. She spent the next 15 years studying at The Center for Theater Arts and performing throughout Pittsburgh on stage and in commercials, and also alongside jazz guitarist Joe Negri as a featured singer at events such "Jazz for Juniors." She went on to study drama, writing and music at Carnegie Mellon University where she earned both her undergraduate and graduate degrees. While living in NYC, Lisa traveled back and forth to Pittsburgh to co-produce her first album with Joe Negri titled "Waiting For Spring." She went on to co-produce Snoopy, The Musical!!! in Hollywood, CA, also appearing as Peppermint Patty. During her time in Los Angeles, Lisa created the web series "Welcome to California!" and also began workshopping her original musical, The Devil And Daisy Jane, which received a professional workshop production in Hollywood and went on to win Stage Scene LA's Best New Musical award. Lisa is ecstatic to be teaching at The Center – a place that always did and still feels like home.
(B.Mus. Duquesne University)
Accompanist: Voice and Musical Theater

Pittsburgh native, Alex Robertson, has been an active music director and accompanist in the Pittsburgh area since 2007. He has musically directed productions for South Allegheny High School for the past three years. As a touring musician and songwriter, Alex has performed to audiences across the country and been featured in the Vans Warped Tour. His music can be heard on Spotify,105.9 The X, Kerrang Radio (U.K) and Root Sports Pittsburgh.
(B.Mus., Piano Performance Duquesne University)
Voice and Musical Theater

Skylar Bunk is a pianist, conductor, and educator working in the Greater Pittsburgh Area. Currently, he is pursuing his Master's of Music Degree in Piano Performance and Collaborative Studies at Duquesne University's Mary Pappert School of Music. His graduate work also includes a secondary concentration in Choral Conducting and research emphasis in Embodied Music Cognition. Additionally, he is studying at
Carnegie Mellon's Marta Sanchez Dalcroze Training Center and is a candidate for the Certificate in Dalcroze Eurhythmics. He holds a Bachelor of Music Degree in Piano Performance from Duquesne University, as well as a Certificate in Piano Pedagogy. As an educator, Skylar has served in a variety of capacities. He has worked extensively with preschool students and collegiate music majors, has taught piano in both private and classroom settings, and coached vocalists in a wide range of styles. From behind the podium to the front of the classroom, Skylar's teaching is greatly influenced by his work in Dalcroze Eurhythmics and cognition research. He has performed a diverse span of repertoire in both solo and collaborative settings