Come to The Center and be yourself!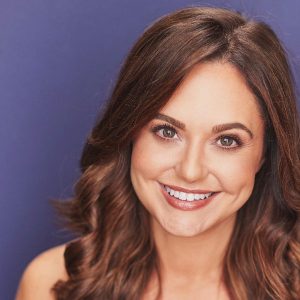 (BFA Musical Theatre from Penn State University)
Musical Theater Instructor
Broadway: School of Rock (Patty u/s, Rosalie), Hairspray (Shelley, u/s Penny/Tracy), Radio City Christmas Spectacular (vocalist) National tours/Regional: Pittsburgh Civic Light Opera and Sacramento Music Circus' Peter Pan (Wendy Darling), Kiss Me, Kate (Bianca/Lois), Rock of Ages (Sherrie), Little House on the Prairie National Tour w/ Melissa Gilbert, Big Fish (Sandra), World premiere of the A or B? at The Garry Marshall Theatre in Los Angeles, Hair (Barrington Stage Company). Pittsburgh native. BFA Musical Theatre from Penn State University.
(B.F.A., Masters in Curriculum and Instruction, Point Park University)
Executive Director
Billy received his BFA in Theater Arts in 1993 and later returned for his Masters in Curriculum and Instruction in 2008, both from Point Park University. Billy has taught Acting and Musical Theater for The Performing Arts faculties of The Pittsburgh High School for the Creative and Performing Arts (CAPA), The Pennsylvania Governors School for the Arts and the CMU pre-college program. He is also an active member of the Arts Education Collaborative (AEC) and is the Executive Director of the Center for Theater Arts.
As an Actor Billy has appeared on Broadway, off-Broadway, in films, television and in regional theatres throughout the country including:
The movie musical "CHICAGO" (Miramax). The 75th Annual Academy Awards (ABC) and The 25th Anniversary of the Kennedy Center Honors (CBS) with over 1000 performances on the Broadway stage to his credit, Billy has been featured in the "Original Casts" of three Broadway Musicals. Side Show, Footloose and – Minnelli on Minnelli:  Live at the Palace Theatre.
Locally he has performed with the Pittsburgh CLO, Pittsburgh Public Theatre, The City Theater, The Pittsburgh Playhouse and Front Porch Theatricals.
(B.A. Point Park University)
Dance Faculty
Alivia received her B.A. in Dance from Point Park University. She is an instructor, director and choreographer for the CTA. In addition, Alivia has been a dance instructor for Carnegie Mellon University, Ballet Academy of Pittsburgh and Regional Dance America. She has choreographed for Stage 62, South Park Theatre, Keystone Oaks and Baldwin High School. Alivia has performed throughout the Pittsburgh area for the Civic Light Opera, Pittsburgh Musical Theater, Pittsburgh Playhouse and West Virginia Public Theater. This summer, Alivia had the amazing opportunity to choreograph Spitfire Grille and Floyd Collins for Front Porch Theatricals.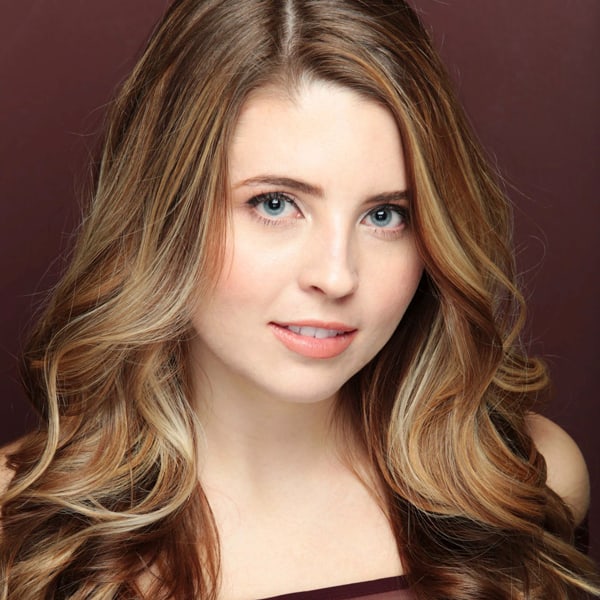 (B.A. Point Park University)
Musical Theatre and Dance Faculty
is thrilled to be a new part of The Center for Theater Arts family! Originally from Fredericksburg, Virginia, she traveled to Pittsburgh to complete her Bachelors of Fine Arts in Musical Theatre (2019) at Point Park University. You may have seen her on stage at the Pittsburgh Playhouse: Kiss Me Kate, 42nd Street, and the new Pittsburgh Playhouse's Opening Gala. She has also taken stage in a variety of productions across the east coast, including: Hairspray, Legally Blonde, Footloose, South Pacific, Hello, Dolly!, A Chorus Line, and Anything Goes to name a few of her favorites. Adelyne is overjoyed at the opportunity to share her passion and love for performing arts with young, aspiring students.
(BHA Carnegie Mellon University – Drama, Music and Creative Writing, MAPW Masters in Professional Writing Carnegie Mellon University)
Vocal and Musical Theater
Lisa Marinacci recently returned home to Pittsburgh after performing, writing and producing in NYC, Las Vegas and Los Angeles. She began working professionally at age 5 in role of Gretel in the Pittsburgh Civic Light Opera's production of The Sound Of Music. She spent the next 15 years studying at The Center for Theater Arts and performing throughout Pittsburgh on stage and in commercials, and also alongside jazz guitarist Joe Negri as a featured singer at events such "Jazz for Juniors." She went on to study drama, writing and music at Carnegie Mellon University where she earned both her undergraduate and graduate degrees. While living in NYC, Lisa traveled back and forth to Pittsburgh to co-produce her first album with Joe Negri titled "Waiting For Spring." She went on to co-produce Snoopy, The Musical!!! in Hollywood, CA, also appearing as Peppermint Patty. During her time in Los Angeles, Lisa created the web series "Welcome to California!" and also began workshopping her original musical, The Devil And Daisy Jane, which received a professional workshop production in Hollywood and went on to win Stage Scene LA's Best New Musical award. Lisa is ecstatic to be teaching at The Center – a place that always did and still feels like home.
(B.Mus. Duquesne University)
Accompanist: Voice and Musical Theater

Pittsburgh native, Alex Robertson, has been an active music director and accompanist in the Pittsburgh area since 2007. He has musically directed productions for South Allegheny High School for the past three years. As a touring musician and songwriter, Alex has performed to audiences across the country and been featured in the Vans Warped Tour. His music can be heard on Spotify,105.9 The X, Kerrang Radio (U.K) and Root Sports Pittsburgh.
(B.Mus., Piano Performance Duquesne University)
Voice and Musical Theater

Skylar Bunk is a pianist, conductor, and educator working in the Greater Pittsburgh Area. Currently, he is pursuing his Master's of Music Degree in Piano Performance and Collaborative Studies at Duquesne University's Mary Pappert School of Music. His graduate work also includes a secondary concentration in Choral Conducting and research emphasis in Embodied Music Cognition. Additionally, he is studying at
Carnegie Mellon's Marta Sanchez Dalcroze Training Center and is a candidate for the Certificate in Dalcroze Eurhythmics. He holds a Bachelor of Music Degree in Piano Performance from Duquesne University, as well as a Certificate in Piano Pedagogy. As an educator, Skylar has served in a variety of capacities. He has worked extensively with preschool students and collegiate music majors, has taught piano in both private and classroom settings, and coached vocalists in a wide range of styles. From behind the podium to the front of the classroom, Skylar's teaching is greatly influenced by his work in Dalcroze Eurhythmics and cognition research. He has performed a diverse span of repertoire in both solo and collaborative settings
Musical Theatre / Special Actors Program 
Lily Junker is a director, educator, and theatre-maker with a fondness for ensemble and movement-based work. Lily spent six seasons as Curriculum & Instruction Manager at the McCarter Theatre Center in Princeton, NJ. In 2016, she received the Theatre for Young Audiences/USA Ann Shaw Fellowship which supported her training at the Corner Stone Theatre Company in Los Angeles. She also traveled to Ferguson, MO as a part of the #Every28Hours Project and was selected to attend the Kennedy Center's National Seminar for Teaching Artists in 2015. Before starting at McCarter, Lily spent two years at Asolo Repertory Theatre where she worked as a teaching artist for the award-winning Kaleidoscope program serving students and adults with disabilities, developed and directed original documentary theatre pieces about race with the Sarasota and Bradenton communities, and served as interim Education & Outreach Director. Lily is a proud graduate of the University of Pittsburgh where she studied Theater and Writing. She has worked in a variety of capacities for theatre companies throughout Pennsylvania, New Jersey, and New York, and served as Producing Artistic Director of Bakerloo Theatre Project from 2009 – 2012.
Musical Theater, Performance Workshop, Special Actors Musical Theater
Alexa is currently studying to receive her B.A. in Early Childhood/ Special Education PreK- 4.
She is a very proud Alumni of the Center For Theater Arts. Alexa has performed in many productions throughout her years at CTA. Some of her favorites include, Mamma Mia (Donna Sheridan), Zombie Prom (Featured Ensemble), and Footloose (Featured Ensemble). In addition to performing, Alexa has stage managed at the CTA for various All-School Musicals.  During high school, Alexa was also a member of the Gene Kelly award winning Baldwin High School musicals of Zorro and Big Fish. She also had supporting roles and was dance captain in their productions of Honeymoon In Vegas (Mahi), and Mame (Vera). Alexa is pleased to be given the opportunity to come full circle and teach students, just like she was, here at the Center for Theater Arts. She's excited to be a part of something that offers students a sense of community and belonging that is so important in our world today.
Performance Workshop – Junior Division
Hannah O'Toole is a proud alumna of the CTA and is so honored to come back "home"! She studied voice, dance, acting, and musical theater at the CTA from ages 5-18 performing in numerous productions, from the All School and High School musicals, Broadway Kids, Dance Company, Summer Stocks, and many more. She graduated from Point Park University in 2019 and was a member of the Point Park Singers University Choir. Hannah is beyond grateful to be back at the place that sparked and fostered her love of theater, and thrilled to contribute to the everlasting impact of the CTA.
Intro to Dance – Junior Division; Special Actors Musical Theater 
Melissa is so excited to be back at the Center for Theater Arts – where she was once a student for many years and where her passion for dance and musical theater began – as a faculty member now. A Seton La Salle graduate, Melissa went to Point Park University to receive a BA in Dance. She is a 9-year veteran of the World Famous Radio City Rockettes, bout touring and Radio City Music Hall NYC. She has performed in numerous productions at Pgh Civic Light Opera summer Broadway Series. Other credits include North Shore Musical Theater, Kansas City Starlight, and the European tour of Crazy for You. Melissa has taught dance in numerous studios in the NY and CT areas.